Are you sure the olive oil you choose is of good quality?
In the article "A guide into different types olive oil", we have introduced the variety of olive oil out there.
Among them, extra virgin olive oil has the highest content of healthy polyphenols, as well as the highest nutritional value. In addition, scent, fluidity and taste also make extra virgin olive oil stand apart from other types of olive oil as a highest-quality condiment.
When choosing olive oil in a supermarket or online shop, the profusion of brands, labels, and prices can feel confusing. How do you recognise high-quality products and tell them from the less healthy ones? Here are some simple tips to help you make a well-informed choice:
1. Is it extra virgin?
Extra virgin olive oil is the healthiest of all olive oil types available on the market. It is cold-pressed from fresh olives without any chemicals being used in the process. This is essential to preserve its precious phenolic antioxidants, as well as its characteristic taste, look and smell. If the label simply says 'olive oil' or 'pure olive oil', it means the product is a blend of lower quality refined oils and virgin olive oils.
2. Packaging matters
The best packaging for extra virgin olive oil is an amber or green glass bottle (glass does not alter the taste of the product and is recyclable) or a stainless steel container that protects it from light. Long-time exposure to natural or artificial light (including halogen and fluorescent lights, often used in big stores) may compromise olive oil's taste and destroy some of its health-inducing properties in a process called photo-oxidation. For this reason, it is best to steer clear of olive oil in a transparent glass or plastic containers.

3. Always read the label
According to the EU Regulation, olive oil labels must include certain information, such as its net weight, country of origin, expiry date, nutritional values and storage conditions. Look out for this information - if there's something missing on the label, it means the quality of the oil isn't guaranteed.
4. Best before date
'The fresher, the better' is the basic rule when selecting olive oil. Always pay attention to the 'best before' date or harvesting date on the label. Extra virgin olive oil should be pressed within 24 hours of harvesting and bottled soon afterwards. When stored in optimal conditions (protected from light, heat and oxygen) extra virgin olive oil can maintain its freshness for 18 months of its bottling.
5. EU quality certifications
The European Union can grant certain official certification seals to some olive oil brands as a guarantee of their high quality. These seals assure that the product comes from a designated region that specialises in producing oils, and meets EU standards. There are three types of EU quality seals:
PDO, or the "Protected Designation of Origin"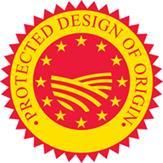 PGI, or the "Protected Geographical Indication"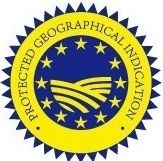 Organic Olive Oil, which guarantees ecological, chemical- and GM-free production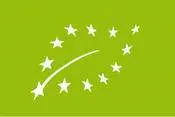 6. Traceability: From tree to table
Some extra virgin olive oils bear a special traceability label (such as a QR code) which can be used to find out more about the product's origins with the touch of a button. In effect, the consumer can trace all stages in the oil production chain, from farming and milling to storage and final packaging. As defined by the European Regulation (EC) 178/2002, the concept of traceability helps combat fraud and adulteration in the food industry. Read more about traceability.
7. Try before you buy
If you have a chance to taste the product before buying, it is probably one of the best ways to define its quality. The following sensory characteristics are typical of a high-quality extra virgin olive oil:
Smell: fruity, fresh and grassy
Fluidity: medium to low
Taste: can vary from nutty and citrusy to prudent and spicy. A slight bitter aftertaste that pinches the throat is a good sign – it suggests the oil is high in healthy polyphenols, which have antioxidant properties.
Finally, while the price of a bottle of olive oil doesn't tell you everything about its quality, the fact is that high quality olive oil is not cheap. Go with your instinct - if the price seems too good to be true, it probably is.
(Originally published on Unknown Europe Wechat on 06/11/2018)
Articles in this section: